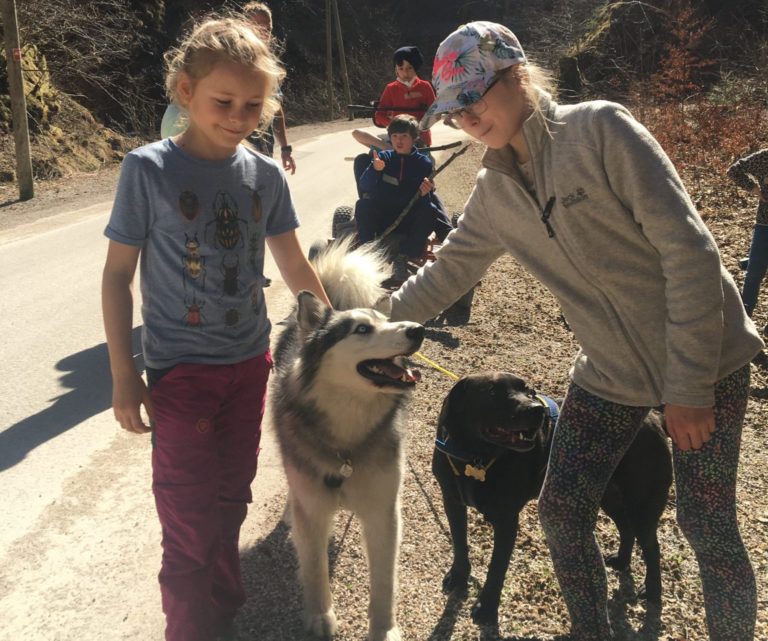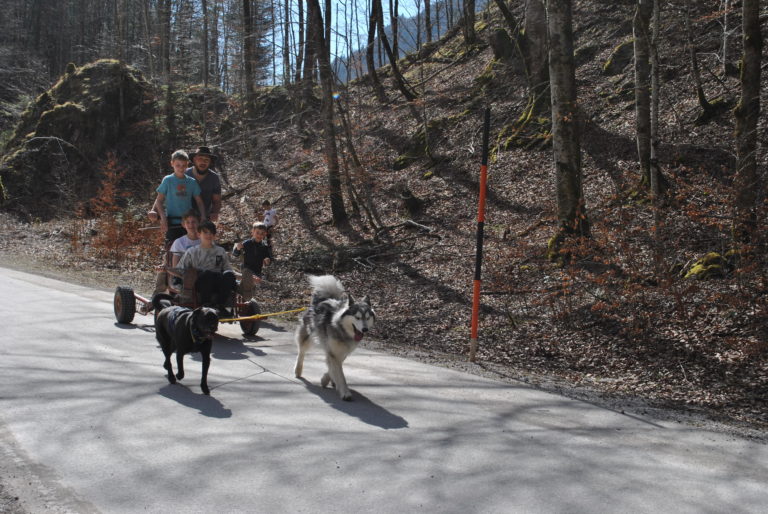 WILDERNESS CAMPS FOR KIDS & YOUTH
At our wilderness camps we're offering children and youth a palephora of activities, games and workshops to experience in nature around our little mountain valley. Thinking back to the times of the lumberjacks who originally settled this valley, and even further back to our primeval ancestors, we're asking ourselves what challenges and obstacles they may have faced and what means, tools, ideas or other ways they had to master them. Workshops in fire making, building shelters, carving and crafting with natural materials will be complemented by interactive games and different types of outdoor adventures. We'll also make excursions into the forests, hike mountains and go swimming and cliff jumping at the river on hot summer days. The program also includes canoe, kayak and tubing tours as well as dog cart rides with our sled dogs. In the evenings we'll have campfires and barbecues. For the duration of the camp, participants will sleep in canvas tents with wood stoves at the Johann Hubmer pioneer campsite. Breakfast, lunch and dinner are included in the price and will be provided by the "Wirtshaus zum Raxkönig", our local restaurant and inn.

DATES for 2023:
Week #1: 28.08.2023 til 01.09.2023

Booking details:
- Available for groups of kids & youth.

- Participants can join for one or up to all 5 days.

- Participants stay in our neatly decorated canvas tents, equipped with wood stoves.

- Breakfast, lunch and dinner is included and will be provided by our local inn.

- Quality before quantity: our maximum number of participants is limited to 20 per week.
As a small family enterprise we value and cherish the personal contact and relationships with our customers.
An outdoor experience tailored to your individual needs and skill levels as a single adventurer, family, group or company.