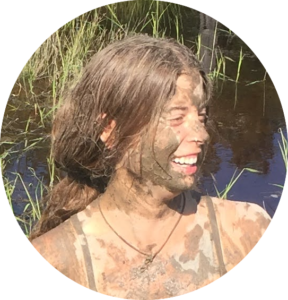 Wildly Human is an initiative focusing on nature mentorship and is spearheaded by wilderness activist, trained survivalist, and nature awareness coach, Mackenzie Bergthaler.
Wildly Human's goal is to provide the tools and direction to deeper understanding and connection with the natural world. Empower yourself by rediscovering the wildly human nature that lies within all of us.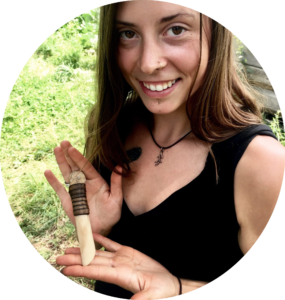 WILDERNESS SURVIVAL WORKSHOP
A basic survival skills workshop offers the potentially life saving opportunity to learn how to meet your needs in a survival situation. Do you know how to retain your body heat, purify drinking water, start a fire, or find food with very few or no personal items with you? If you said no to any of these tasks then this workshop is for you. The goal of this 2 1/2 day workshop it to take down the wall between you and the natural world and to start your journey back to nature.
TRADITIONAL HIDE TANNING
Did you know hundreds of hides are simply thrown out every year in Austria? During this workshop you will have the opportunity to explore the world of traditional tanning. Creating buckskin is a labour intensive process requiring commitment and focus. If you are up to the challenge and will give it your all, you will walk away with not only a supple soft hide, but the knowledge it takes to use one of the most wasted parts of an animal.
WOMEN'S WILDERNESS WORKSHOP
(ONLY IN ENGLISH)
Women's Wilderness Workshops offer women the unique opportunity to explore and connect with the wild feminine. This experience aims to nurture a deeper awareness of nature's cycles. Through learning basic survival skills and connecting with your senses you will feel confident and at home in nature.
As a small family enterprise we value and cherish the personal contact and relationships with our guests.
An outdoor experience tailored to your individual needs and skill levels as a single adventurer, family, group or company.