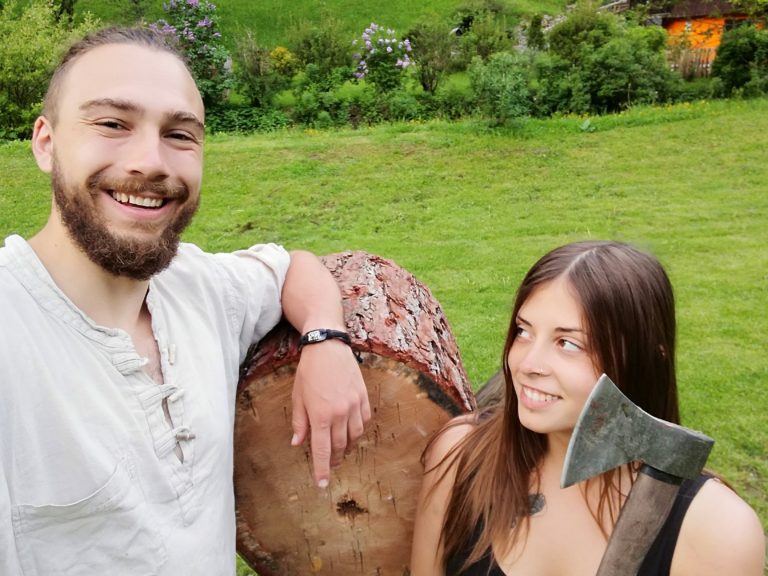 Georg and Mackenzie met in 2017 at the Buffalo Field Campaign in Montana, where Mackenzie worked at the time and Georg was traveling through doing ethnographic field work on indigenous communities of the Northern Great Plains. It was then that they discovered their mutual passion for the outdoors, wildlife and adventure travels through wilderness. Since rejoicing as partners they journeyed with their two dogs Obsidian and Viera into the backcountry of Alaska, Montana, Washington State, Idaho and Wyoming in the US, Alberta, British Columbia and the Yukon in Canada and the Austrian and Italian Alps in Europe.
With settling in wild and pristine Nasswald they have found the perfect place to live, teach and share their passions with others from around the world.
Being one of the most remote and isolate towns of Austria, the roughly 80-people strong village of Nasswald is amidst the easternmost alpine peaks of the Alps, the Klosterwappen (2076 m) of Schneeberg mountain, the Heukuppe (2007 m) of the Rax high-plateau, Europe's largest high plateau, and Windberg (1903 m) of the Schneealpe massive. Located at the end of the road, Nasswald and its side valleys owe their secluded location to the Höllental canyon allowing only one public access road by car or bus. The surrounding mountain and forest landscape much of which is under some sort of environmental protection hosts a large variety of species, including mountain goats, red deer, boars, badgers, fish otters, owls, lynx and the kings of alpine skies, golden eagles. 
Covering thousands of acres in each direction, this natural bounty makes Nasswald the perfect base to experience and learn about the rich natural environment of alpine forests, mountains and human lifestyles in its vicinity.
Georg is a cultural anthropologist specialized in indigenous cultures of North America and village life in the Austrian Alps. Since childhood he has continuously fed his passion for the outdoors. He is a certified hiking guide, wilderness guide, rafting, canoe and kayak guide, log builder as well as a self-taught survivalist and craftsman with practical mountaineering experience in the Alps, the Rocky Mountains and the Coastal Mountains of Alaska. In the United States, he underwent training as Wilderness First Responder and Swift Water Rescue Technician. In Montana he learned how to build log cabins and attained some practical experience in a log yard. His last big adventure was in Montana, where he volunteered with the Buffalo Field Campaign while living with Mackenzie and their two dogs in a secluded tipi in the forest over the winter.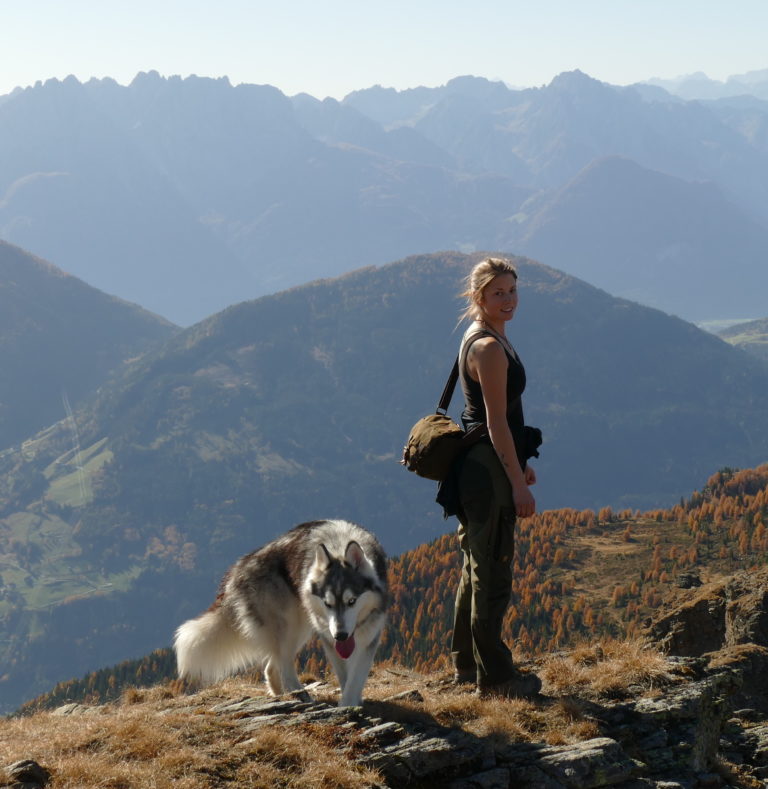 Mackenzie is a wildlife-rehabilitator, dog-trainer, bushcraft enthusiast and axe-coach, who spent most of her professional career working with the Buffalo Field Campaign to protect and enhance habitat of Yellowstone National Park's wild bison herds. She hiked and canoed rivers and lakes in Massachusetts, Washington State, Montana, Canada and Alaska and was trained as Wilderness First Responder and Swift Water Rescue Technician. Her biggest passions are working with wild animals, improving her bushcraft skillset and throwing axes. In Montana, she has taught herself how to tan hides and track animals. In Massachusetts she has worked with a wildlife rehabilitation center and helped heal and raise raccoons, coyotes, foxes, opossums, skunks and about any other urban wildlife. When coaching at the Agawam Axe House in her hometown, her axe throwing videos attained popularity on the internet and she has since been featured on Daily Mail TV US as expert on the new sport.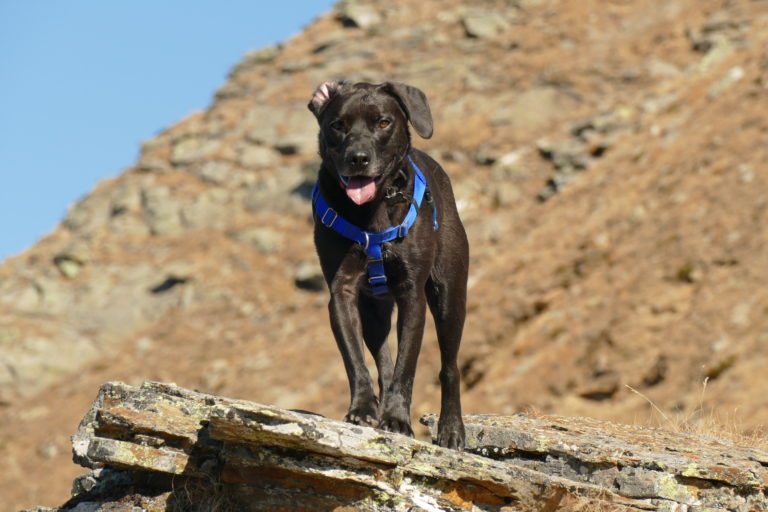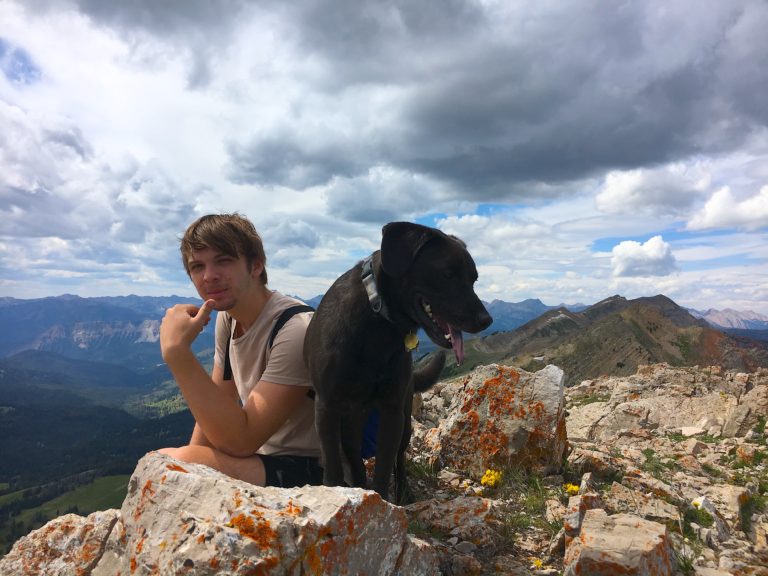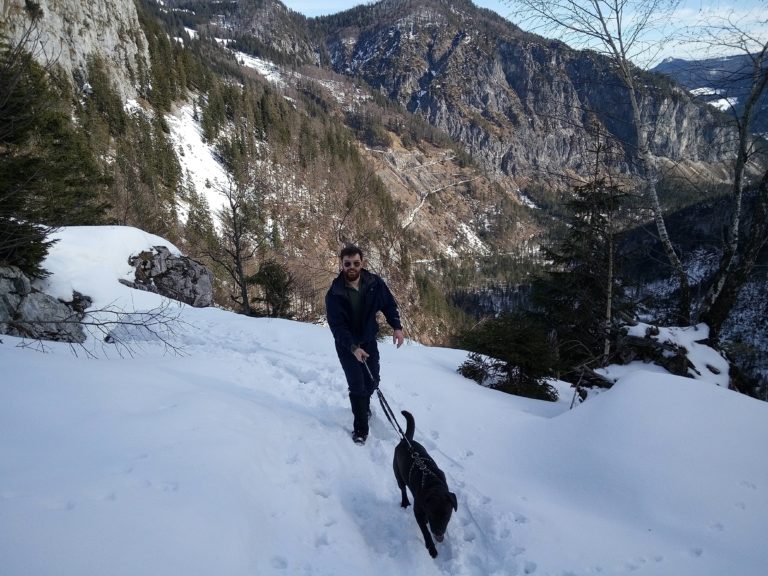 Obsidian was born on the Standing Rock Sioux Reservation in June 2016. When joining the water protection efforts of the local indigenous population opposing the Dakota Access Pipeline, Obsidian found Mackenzie at camp and would not leave her side anymore. Ever since then they've traveled all across the United States and later, together with Georg and Viera, also Canada and Alaska. Obsidian is a very confident, responsible, well educated and fairly serious dog that loves to hike, go on runs, explore as well as guard his environment. He is friendly to other dogs, loves to play, but knows and establishes his boundaries without trying to be dominant. With humans he is an absolutely adorable love bug, that enjoys petting and positive interaction. Having spent most of his early life in high mountain Montana, Obsidian found a second home in Nasswald that fully caters to all his needs and wants.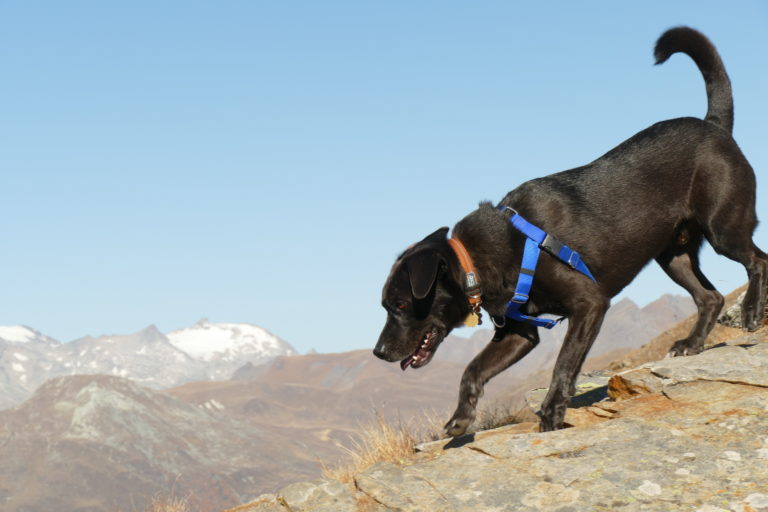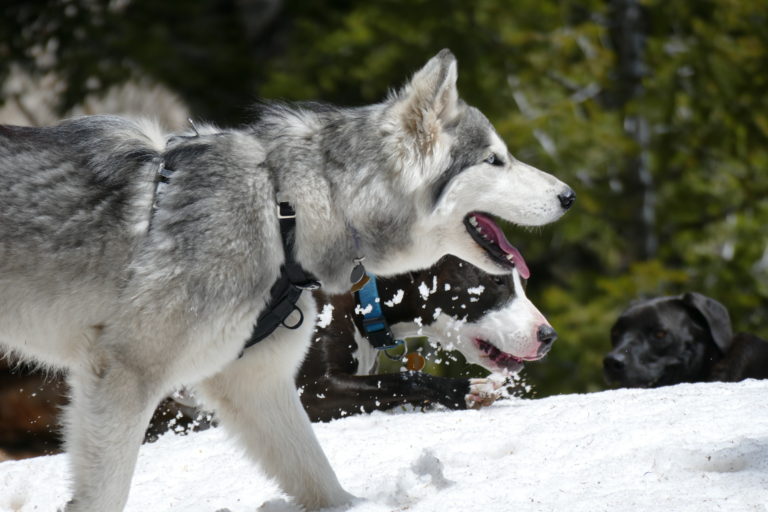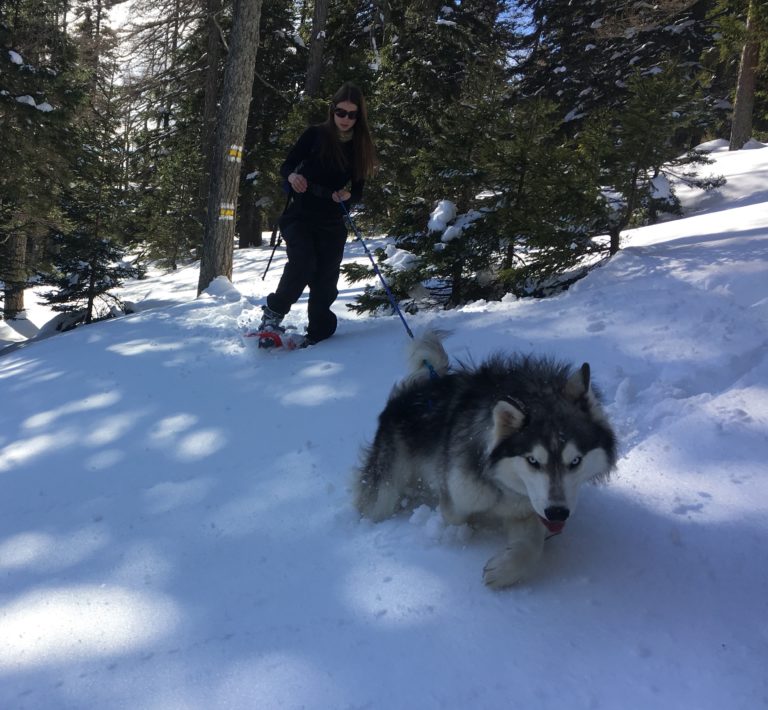 Prior to joining Georg, Mackenzie and Obsidian on their travels, Viera literally roamed about the Wild West. Straying through the arid, rocky and dry landscapes of Idaho's high plateaus, she adopted the habits of a scavenger and to this day she hunts, gathers and feasts like an opportunist. Georg and Mackenzie found her in a shelter in Twin Falls, Idaho, whilst traveling through the country. The three of them clicked immediately and also Obsidian got to love and accept her once they rejoiced in Montana. Viera is highly food motivated and an incredibly smart and quick learner when anything edible can be attained as a result of it. With other dogs she likes to play off the dominant diva, although she acts much tougher than she really is. With humans she is shy at the beginning but once she warmed up she's affectionate and a great companion on hikes, runs and sled, wagon and bike rides. As an Alaskan husky her pulling power is unmet in strength and endurance.