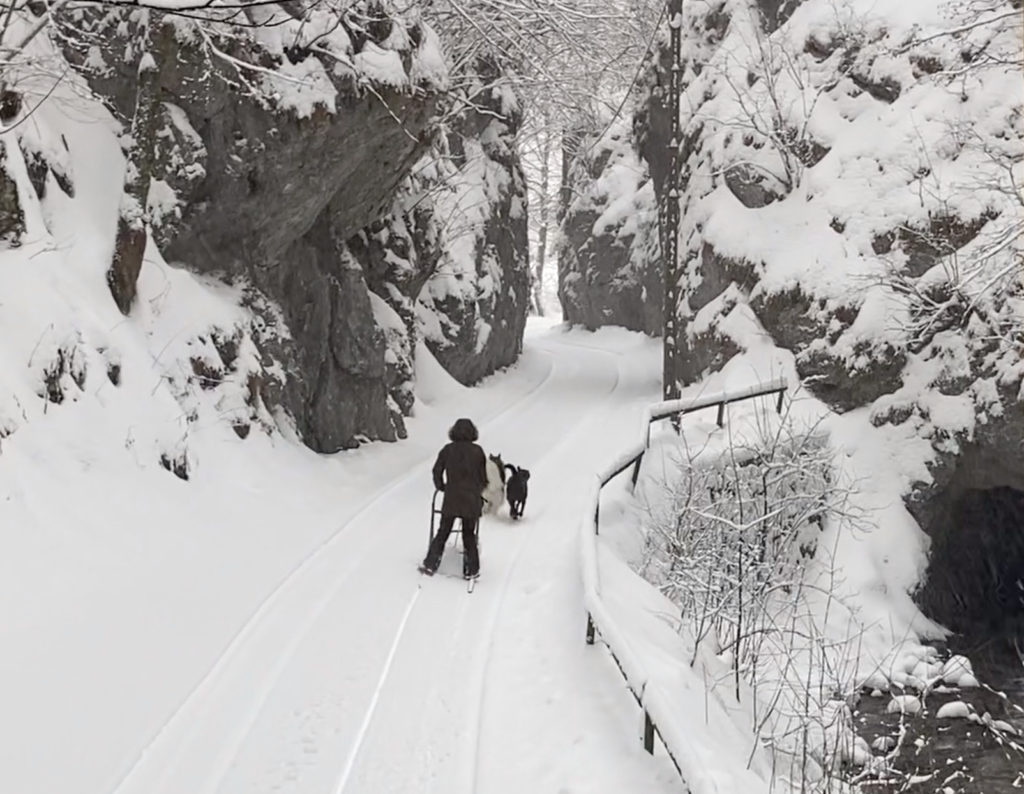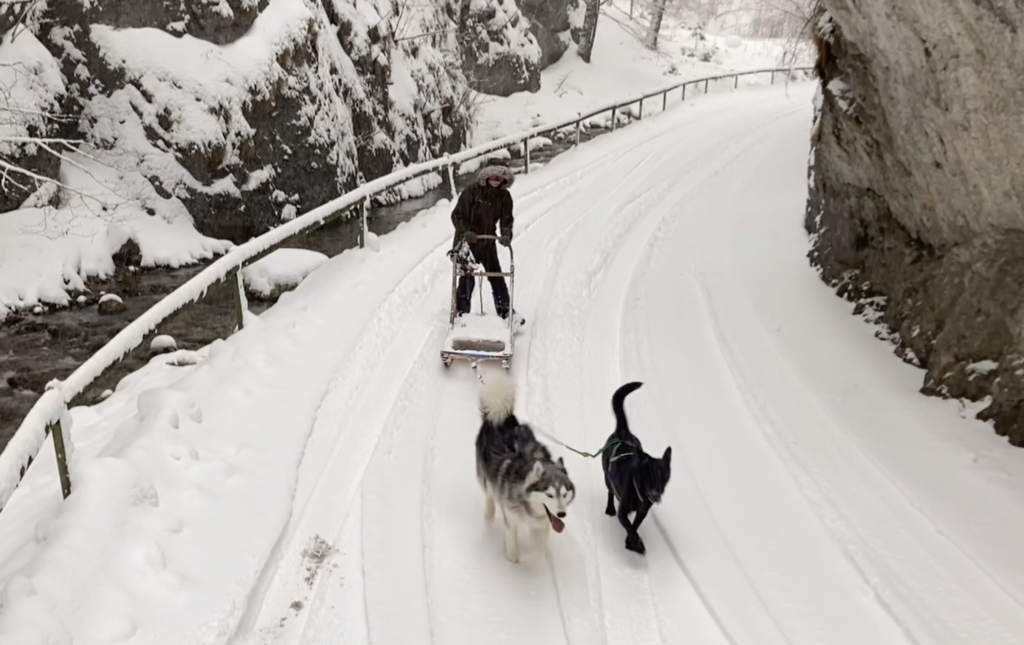 DOG SLEDDING IN THE VIENNA ALPS
Hop on a dogsled and venture on remote forest trails with the pulling power of British Lab Obsidian and Alaskan Husky Viera. This tour is a fast and far reaching journey through marvelous scenery and backcountry. Although our dogs can pull up to 4 to 5 times of their own body weight, steep sections will have to be overcome on foot or by pushing the sled. Sometimes we'll need to break trail in deep snow, other times we'll fly down the mountain on forestry roads. Only through the combined effort of mushers and dogs the goal of maximum mobility and speed can be achieved.
Come and join us on this fun ride through mountains, canyons and forests.

Available for all levels of experience:
Beginners to Advanced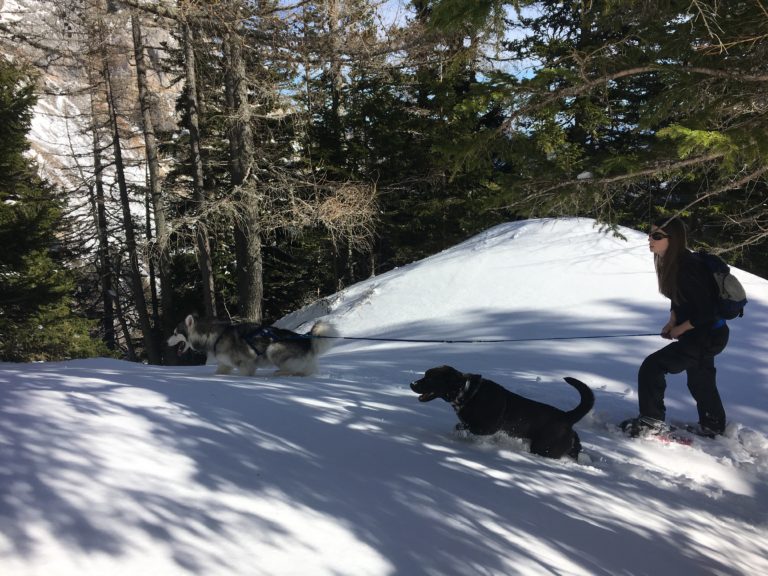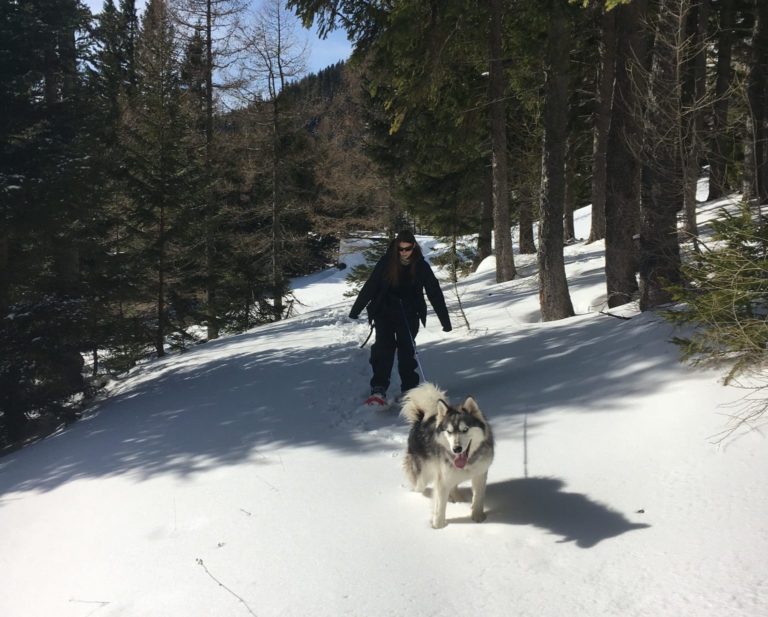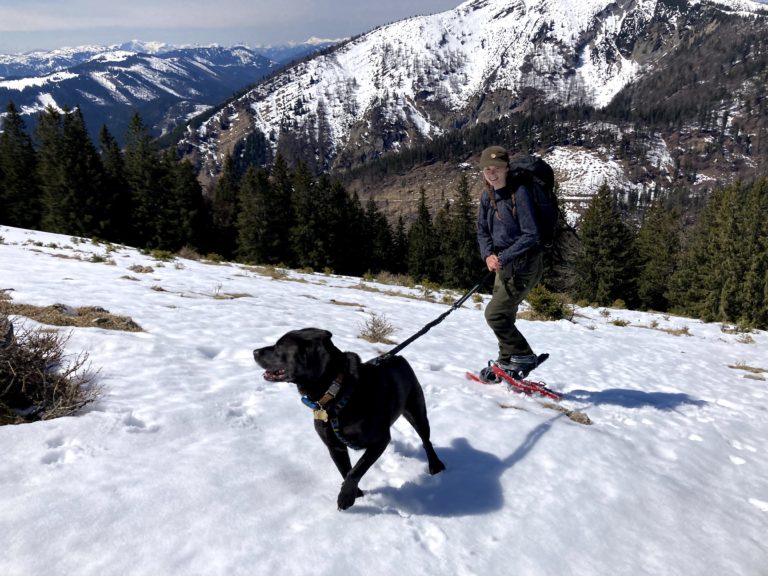 BREAKING TRAIL: DOG SNOWSHOEING IN THE VIENNA ALPS
On this adventurous backcountry tour up mountainous forested terrain, we will most likely be the first ones to break trail aided by the pulling-power of our two Snow-Dogs Obsidian and Viera. Downhill we're going to have a fast and easy descent with our Packsleds. Sometimes we'll hike on snowy trails, sometimes we'll just enter the deep woods. It's up to you! Guide Georg knows these mountains like his second home and will guide you in and out of the wilderness. This tour is a perfect combination of adventure and nature-immersion!


Snowshoes can be rented for an additional 15€ per participant.

Available for all levels of experience:
Beginners to Advanced
GOING NATIVE ALASKA STYLE: DOG SLEDDING AND IGLOO-BUILDUING
Few things top the exhilarating feeling when pulled by a team of dogs. This is your chance to experience it for the first time in a controlled environment and under the guidance of musher Georg.
Additionally Georg will show you how to build an Iglu and learn about Native American and Inuit ways of life on the Alaskan frontier and beyond.
To round things up, we'll show you how to make a fire from the land in winter despite cold and wet conditions and cook stick bread. At the campfire we like to recite stories from our journeys to the American West, where we also spent one winter in a tipi in the forest close to Yellowstone National Park. Hot drinks and snacks will be provided by us.

A great experience for the whole family, groups, survivalists and nature enthusiasts - it's a combination of the best we have to offer as winter activities!

Everybody can do it!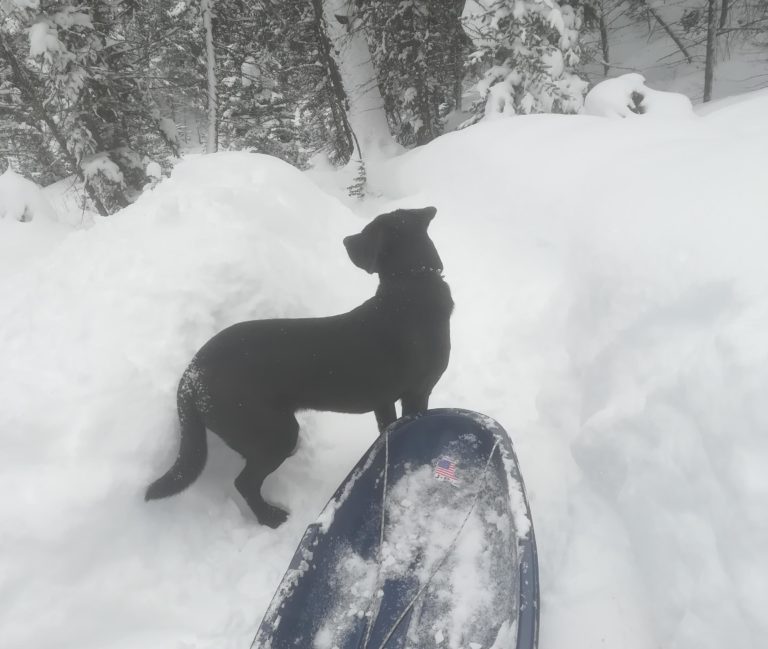 BOBTRACK BUILDING & SLEDDING WORKSHOP
Sledding is fun! But it's getting even funner when building your own bobtrack to sled even faster and more controlled. In this workshop we're joining forces to construct a perfect bobtrack according to our wishes: with turns, jumps, tunnels and more. The workshop demands teamwork, is fun and short-lived. Our dogs are of course going to taking part and will gladly pull you in your sled part of the way. If you're looking for exciting winter activities, this is for you!

Available for all levels of experience:
Beginners to Advanced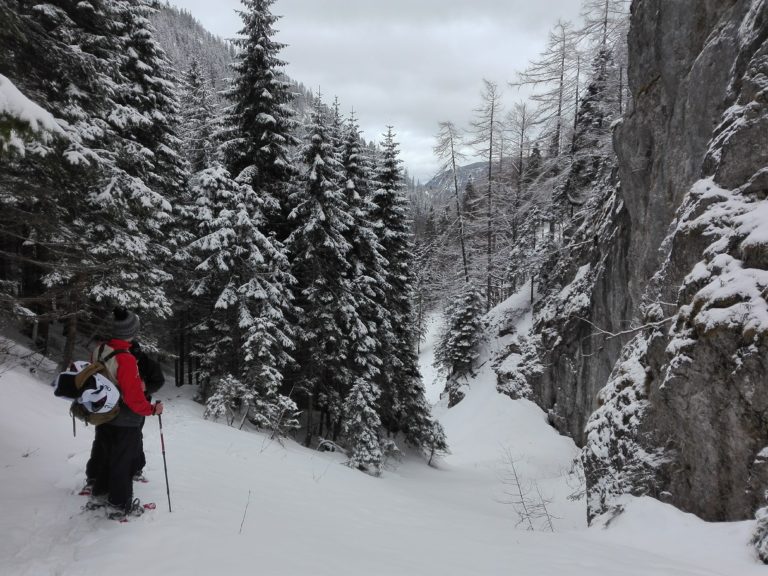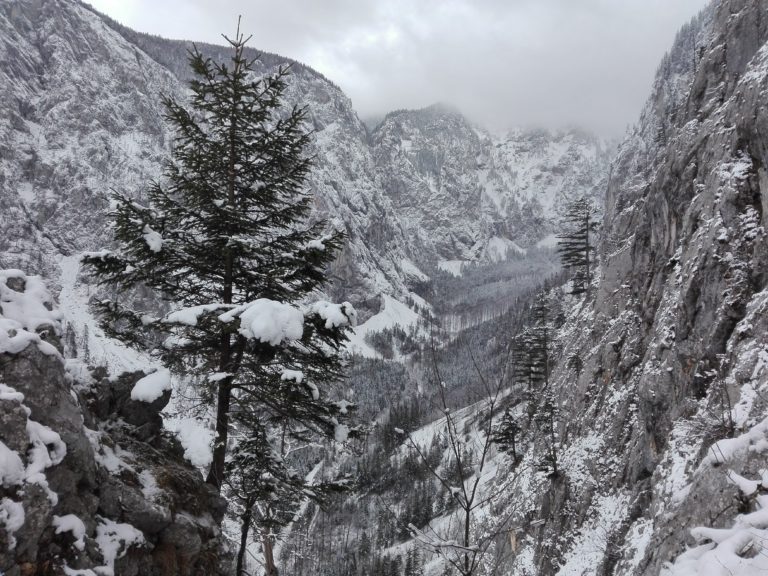 BACKCOUNTRY WINTER HIKING: IMMERSE INTO WILD & REMOTE WINTER LANDSCAPES
If there is one thing that's wilder than hiking the Vienna Alps in summer, it is hiking them in winter.
It is wilder because conditions are harsher: it's colder, thick snow makes traveling harder, more strenuous and creates additional hazards.
Nevertheless, the winter landscape hosts incredible beauty and fresh tracks reveal the active animal life in the mountains and forests.
Pack up for a winter expedition into the mountains under Georg's guidance and be rewarded by its treasures.
This strenuous but truly rewarding winter hike through very unfrequented backcountry is only suited for enduring and hard willed adventurers.

Snowshoes can be rented for an additional 15€ per participant.

Recommended level of experience:
Intermediate to Advanced
As a small family enterprise we value and cherish the personal contact and relationships with our guests.
An outdoor experience tailored to your individual needs and skill levels as a single adventurer, family, group or company.